Having just finished the first long stretch of class before the Thanksgiving break, we asked our students about what they are thankful for. As an online school, to be honest, creating community has always been our greatest challenge, a regular concern, while also our top priority. As this sense of community and connection is so imperative to successful adolescent education, we were moved to know that our biggest challenge is also our biggest strength. All of the students shared that what they are most thankful for is the sense of connection with our Bridgemont Community and the personal attention they feel they get from our wonderful teaching team.
So, in service of sharing the gratitude, I am so so grateful with the extraordinary Montessori guides, students, and support staff that have allowed us to create this strong sense of community in such a short period of time. For any families that feel like they are missing this, I would love to invite you to set up a time to learn more about what we are doing and possibly join our awesome community. 
-Dr. Robin
Meet our Spanish Guide, Ms. Rachel!
I've enjoyed my time at Bridgemont very much, and have learned many things so far!  One, if I have a question about an app or using our technology platforms, just ask the students!  They seem to know how and where to find the best resources.  From online comic book creation apps to presentation templates and finding the best photos of their cities, the Bridgemont students have it covered.  Second, I've learned that an online platform is incredibly interactive and enriching.  The textbook that we use is something I wish I had access to as a secondary student!  While the hip hop songs about present tense grammar might not be on the music charts, they are so helpful and surprisingly catchy.  We enjoy catching up as a class each day and practicing conversation about our lives.  Lastly, I've learned that each of our students have unique opportunities to practice Spanish in their communities.  Some have neighbors and friends who speak the language, while others have family members to practice with, and everyone has identified places in their communities to hear and read Spanish.
I appreciate the Bridgemont community very much, and while we are scattered far and wide, we have a rich, collaborative culture and all feel very much part of a greater whole.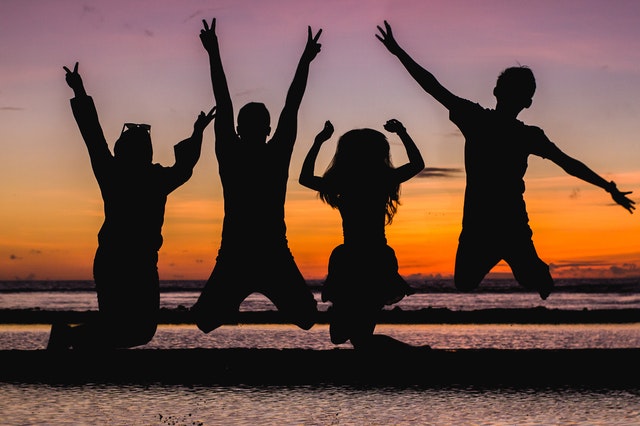 Before the holiday break, we asked the students what they are most grateful for this year. They all said the connection. They expressed they feel more connected here at Bridgemont than they ever did in "regular" school.
Consider US grateful for a wonderful group of students, guides, and supporters!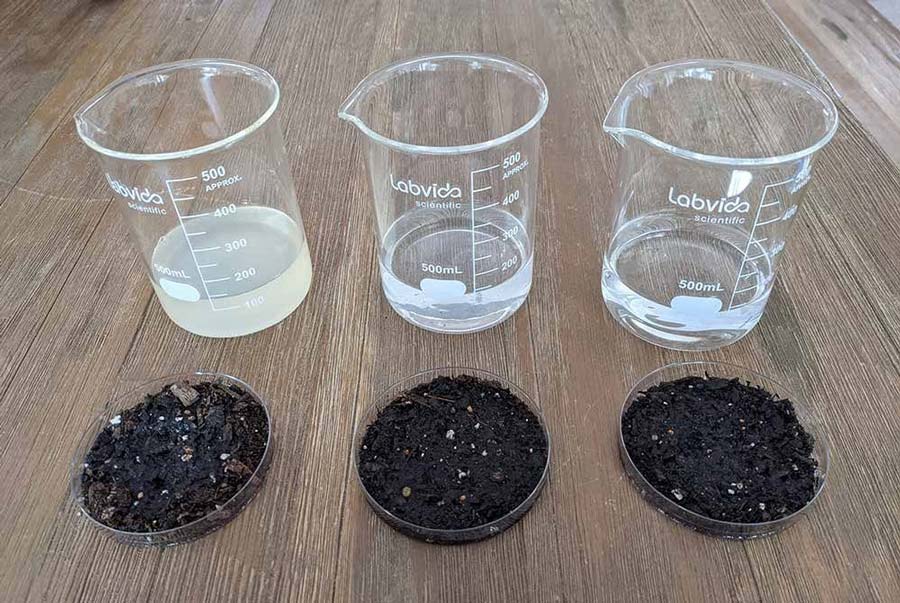 We recently conducted a class experiment to help answer: Is "Earth Friendly" laundry detergent actually safe for the environment?
For this experiment, we planted radish seeds in potting soil. In Dish #1, we watered the seeds with a mixture of water and regular detergent. In Dish #2, we watered the seeds with a mixture of water and earth friendly detergent. In Dish #3, we simply used regular tap water.
After 10 days, only one dish had germinated seeds. Can you guess which one???
The dish that used regular tap water was able to grow radish seeds. The other two dishes? Nothing. In Dish #1, the regular detergent solution left a heavy film over the soil and seeds. (Gross) In Dish #2, the earth friendly detergent solution did not leave as heavy a film; however, no seeds germinated. (Slightly less gross)
Conclusion: "Earth Friendly" may not be all it is advertised to be; however, it certainly is "friendlier" in appearance.
Perhaps we need a follow-up experiment. What do you think?
"Never doubt that a small group of thoughtful, concerned citizens can change the world. Indeed it is the only thing that ever has."
Margaret Mead