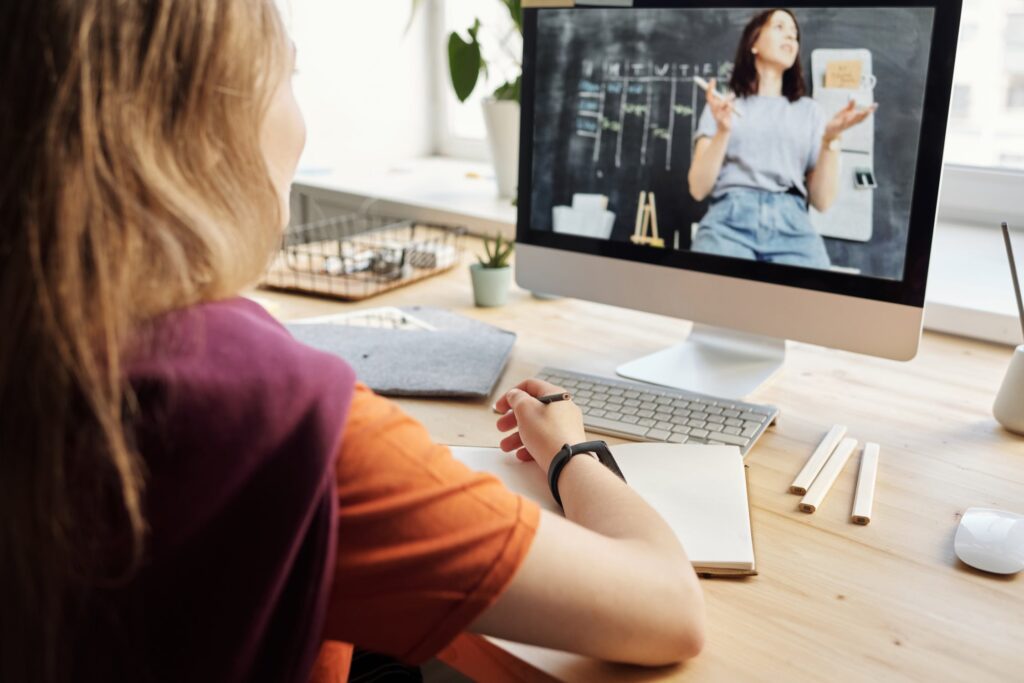 Bridgemont International School (BIS) is a new and innovative online Montessori Middle and High School that will begin with a founding class of seventh and eighth-grade students in August of 2021. We plan to extend one grade a year, graduating our first senior class in June of 2026.  Bridgemont will provide an alternative for secondary students who want to graduate from a Montessori high school, but do not have that option in their community. As more and more students discover that learning online at home and in the local community works, Bridgemont will offer so much more than the typical home school program.
Based on the principles of Secondary Montessori education, the program will provide a blend of live/synchronous instruction, activities, and asynchronous/recorded lessons in the comfort and safety of the students' homes and even in their local community. I
The school represents a collaboration of the Center for Guided Montessori Studies (CGMS) and the Montessori Foundation to meet the needs of Montessori students and families around the world, especially for students who have graduated from an Upper Elementary Montessori program (4th-6th) grade.
Why we organized Bridgemont
Before the onset of the Covid-19 pandemic that led many schools to go online, distance education was growing in recognition and use by almost every university in the world, and the research was supporting its effectiveness for many students. It was already becoming an option for school-age and adult learners throughout the world.
The global pandemic also led many schools to confirm strategies that work best. A key concept is the need for live interactive video lessons and student interaction and collaboration. Pacing also became a clear priority. Students can't sit in front of a computer for long periods of time. They need to move, change the pace, and engage in a wide variety of experiences throughout the day and over the course of time.
The administrative team at Bridgemont includes some of the most experienced and successful Montessori educators who pioneered blended online and experiential education. Among us, we not only have years of experience in secondary Montessori education and teacher education, but almost 15 years of international success guiding some of the best known Montessori schools in the world and the world's largest and most respected Montessori teacher education center that has successfully harnessed the power of technology.
We decided to establish Bridgemont because we have known thousands of Montessori students who wish they could continue their Montessori education up through high school, but who live in a community where there is no Montessori middle or high school available. Bridgemont will offer these students an opportunity to continue their Montessori education.
We also recognize that, as a result of our experience in 2020, many students who never attended a Montessori school are looking for a true alternative to the schools available in their community. They cannot move or afford to enroll in one of the few boarding Montessori programs, and they are not inspired by the existing virtual school programs. These students and families want something profoundly different.
We believe the Bridgemont will represent an exciting alternative; a new and rich advanced learning opportunity for students who are self-motivated, ready for something more, and share a desire to participate in a partnership school community from their own homes.
Being forced to work from home, many teachers, parents, and students discovered that not only was online Montessori education possible for middle and high school students, but that it offered a new experience that brought out hidden talents, skills, and interests, creating a rich learning community.